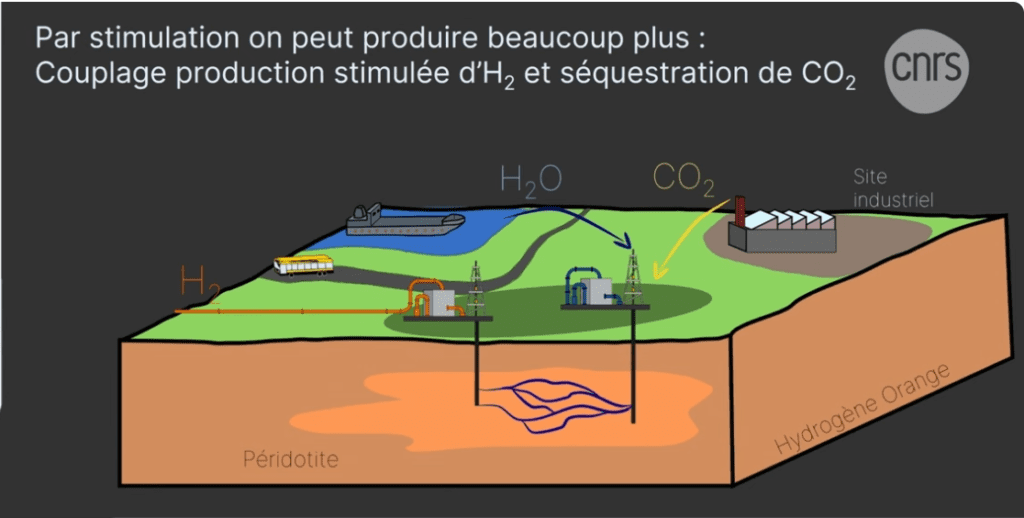 Florian Osselin presents his work on Orange Hydrogen as part of Echappées Inattendues, a CNRS scientific mediation event in unusual places: here, the legendary Museum of "Arts et Métier" in Paris.
Abstract: Some geological formations have the property of being able to naturally generate hydrogen, by oxidation-reduction between the iron-bearing minerals and water. With iron making around 5wt.% of the earth's crust, our planet turns out to be a gigantic hydrogen factory.
A technique, "orange hydrogen", can accelerate this natural production in order to exploit it for the energy transition. Orange hydrogen appears to be an inexpensive solution, low in energy and critical resources.